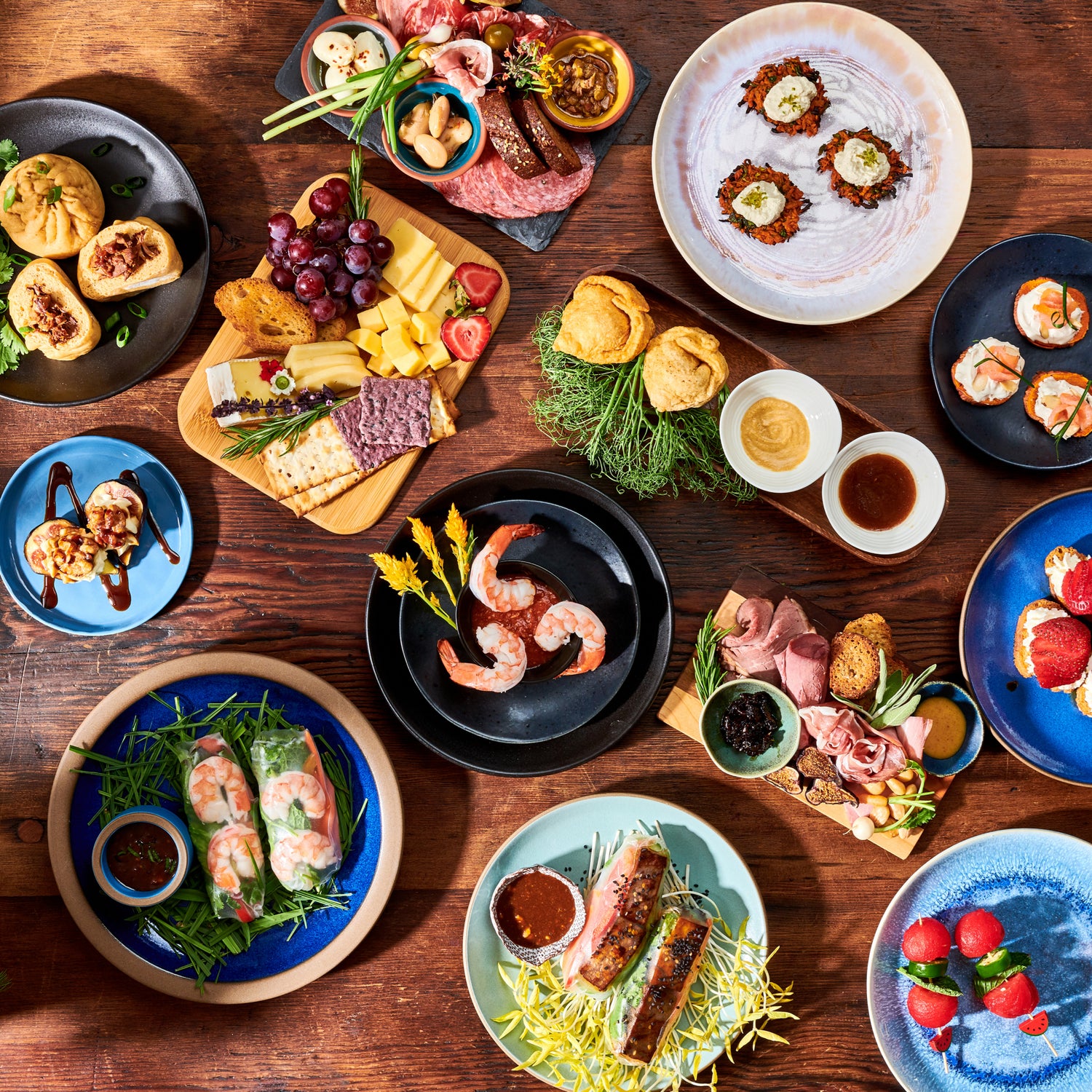 Upgrade your event with Green Chow Down. You invite the guests, we'll make the food shine.
At Green Chow Down, we treat every event as unique and special, and your menu will be a highlight of the occasion. From start to finish, each aspect of the experience is customized according to your preferences. We offer full service, helping you realize the perfect event. Green Chow Down specializes in creating global and fusion cuisines made from the highest quality ingredients. With an extensive selection of vegan, kosher, gluten-free, and vegetarian menu options, all guests can have an equally amazing dining experience.
Contact us
Companies we've worked with
and what our clients have to say:
Johnson & Johnson

I am so happy I chose Green Chow Down for our catering service. They have a very quick response time and made sure to adjust to all our needs. The food, service and presentation were all exceptional and we still have guest speaking on the delicious yet healthy meals Green Chow Down prepared. I highly recommend booking this restaurant for any event.

Benjamin W.

Green Chow Down and Angela went above and beyond to make sure my birthday was an event to remember. She is very knowledgeable and skilled when it comes to planning a menu around dietary concerns. I am paleo, and I can safely say, she prepared the most delicious paleo meal I've ever had!

Jody R.

Green Chow Down catered my all-vegan wedding and it was a dream come true. The food was spectacular both in taste and presentation. The team handled all the rentals, service, etc. and the event was beyond perfect. I can not recommend them highly enough.
Globally inspired. Completely unique.
From Pan-Asian, Pan-European, Pan-Latin American, Pan-Middle Eastern, and Pan-African fare, we can create almost any dish imaginable for your event.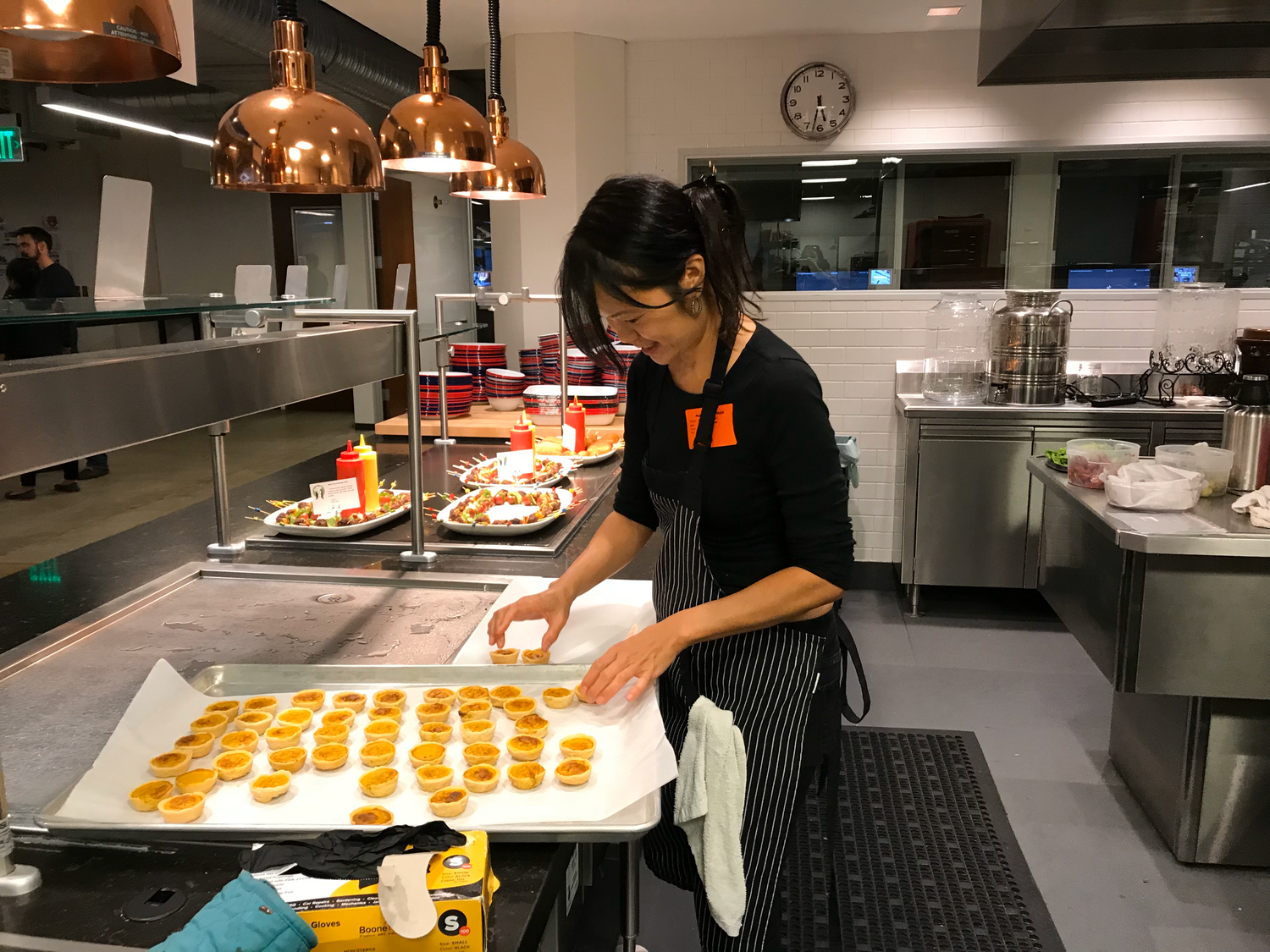 We are a full service event catering and planning agency, with an array of offerings to help you host the best event possible. We provide event designing, planning, and day-of-event coordination. Our catering services include customized menus accommodating any dietary needs, including kosher menus prepared in a kosher certified kitchen. We can prepare on-site or drop-off. We staff event coordinators, servers, and partner bartenders, and can take care of the equipment rentals, decoration, setup, and cleanup. We offer breakfast, brunch, lunch, picnics, outdoor barbecue, appetizers, dinner, and dessert. Whether it is for one meal, or multiple meals over several days, we've got your food and beverage covered. If you are corporate, we are ready to take care of your next conference, holiday party, or team building event. Include our cooking classes for a special touch! We plan and cater for any private event, including weddings, showers, birthdays, bar mitzvahs, bat mitzvahs, retirements, and memorials (or any social gathering without a reason!).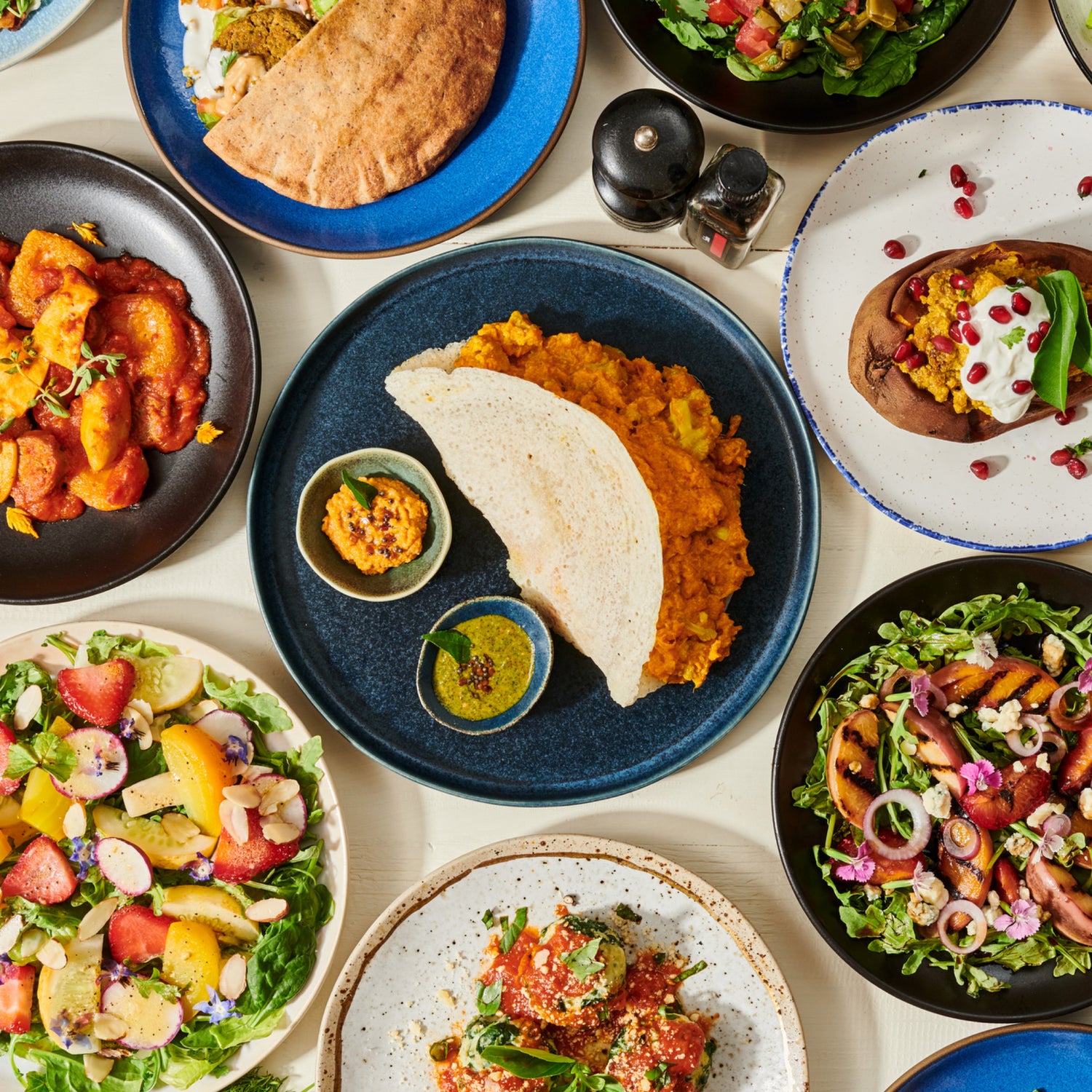 Each event is one-of-a-kind for us. What this translates to for you is we do not take a cookie-cutter approach. We take your vision and ideas and realize them with our years of professional experience. Our menus are based on this principle as well. We will create a specialized menu for the theme and purpose of your gathering, with the most extensive possibilities for every dietary requirement. We strive for extraordinary results by sourcing the freshest and highest quality ingredients possible. Our farm-to-table and slow-cooking approach is evident in the quality of our crafted dishes. All of this effort is presented artfully and beautifully so your guests will know just how special they are.
Only the highest quality. Nothing left out.
Creative

We specialize in the original. With creative problem-solving, we can help you achieve the perfect event.

More choices

Every guest should have truly spectacular food. We are experts in gluten-free, vegetarian, paleo, and plant-based cuisine. We can also adapt our food to fit any dietary requirements.

Complete experience

We offer an immense array of services, covering nearly everything you might need for your event.

Fresh and farm-to-table

Our food always begins with selecting the highest quality ingredients. By offering organic and local options, we are able to create a truly farm-to-table dining experience.

Customizable

Each aspect of your event is taken into consideration. We then customize the entire experience, food, and anything else to fit exactly according to your needs.

One-of-a-kind

All events are special and unique. Coupled with our custom approach, crafted menu options, complete event services, and our years of working in the industry, we will provide a truly one-of-a-kind experience for your event.
Let's create something truly special from ingredients that matter.
Contact us to discuss your event, whether it be for corporate or personal.