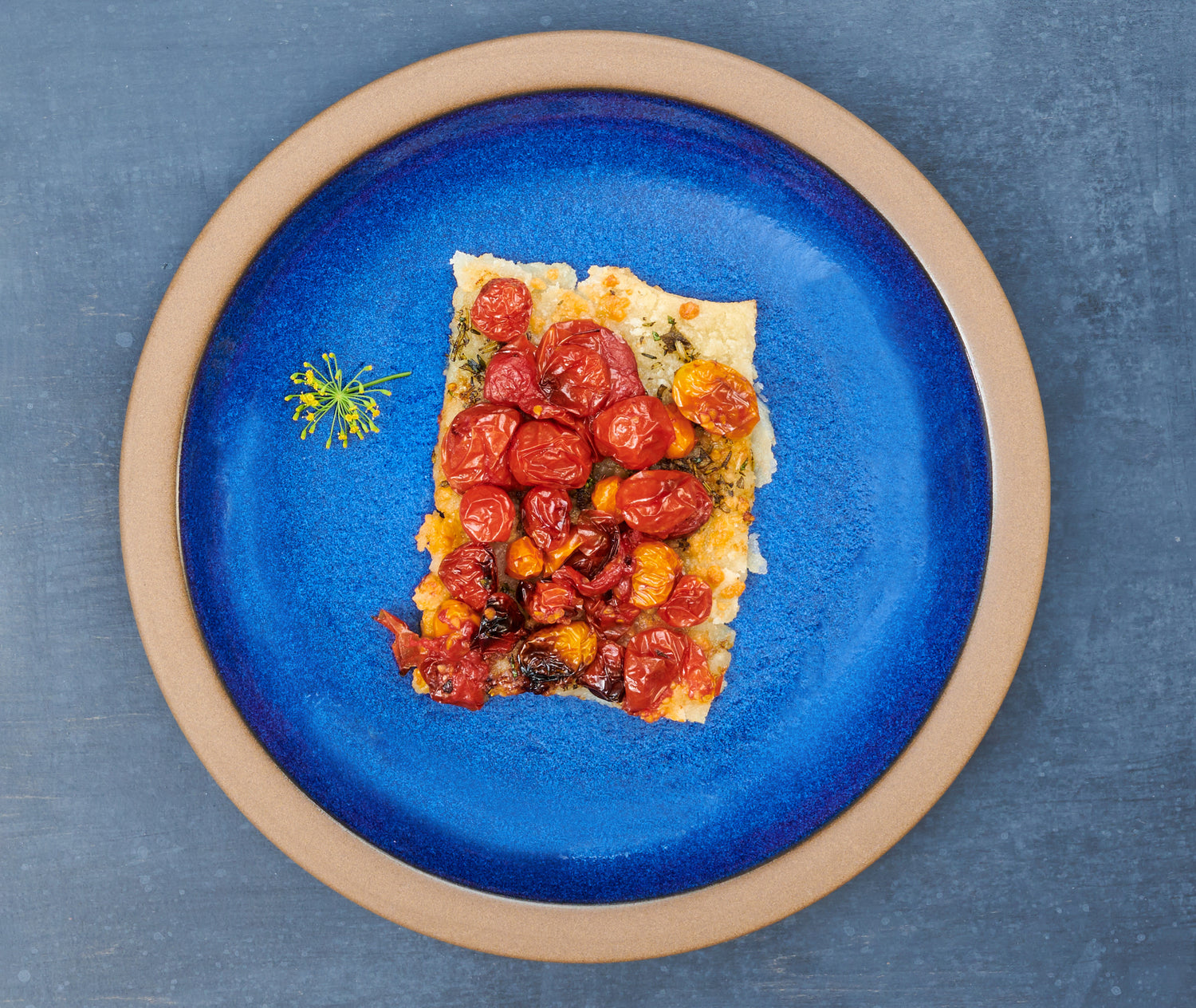 Cherry Tomato Tart
Gluten-free puff pastry tart topped with fresh herbs, parmesan and caramelized cherry tomatoes.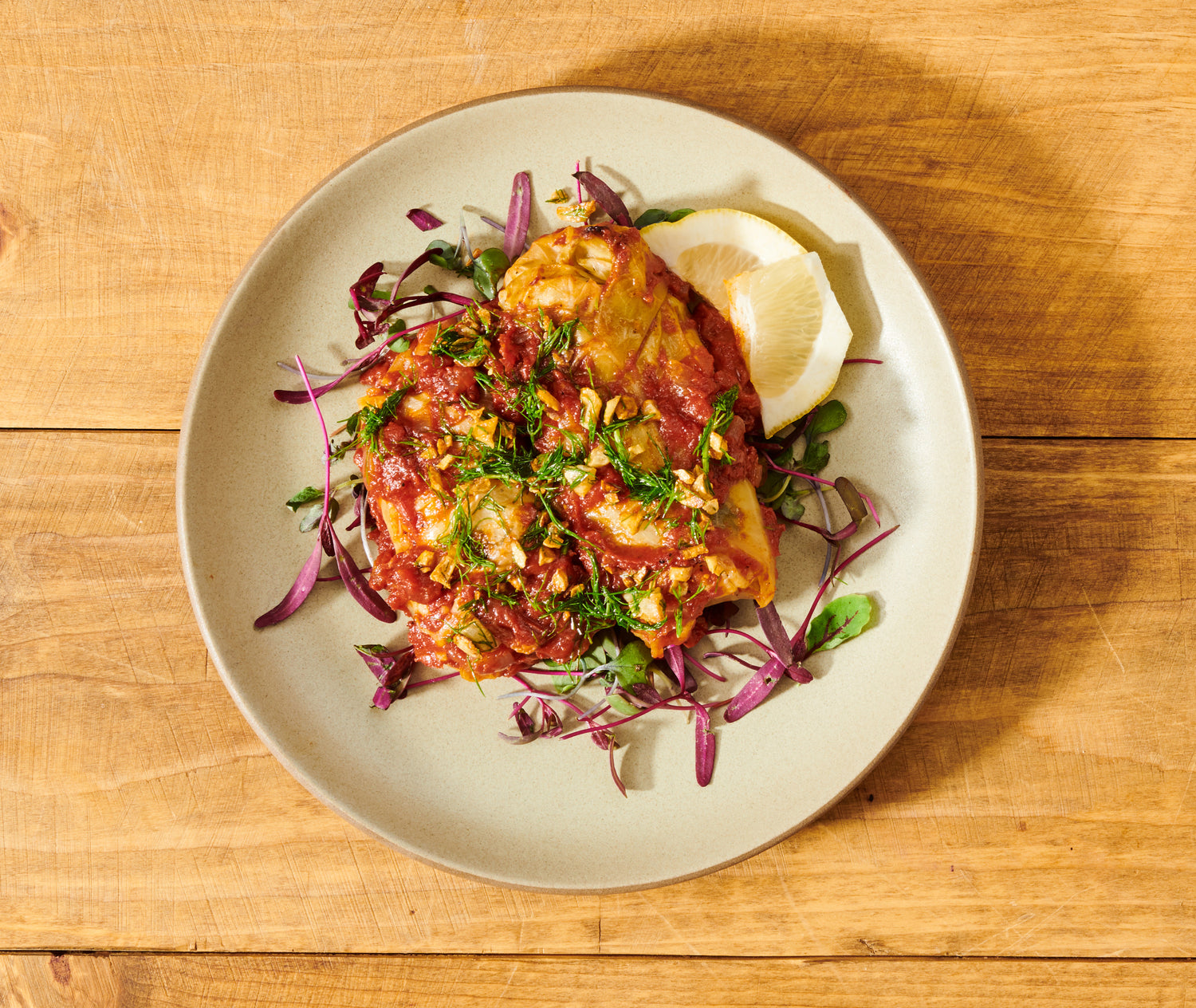 Stuffed Cabbage Rolls
Chickpea, rice, mint, and lemon cabbage roll  filling, served in cinnamon tomato sauce.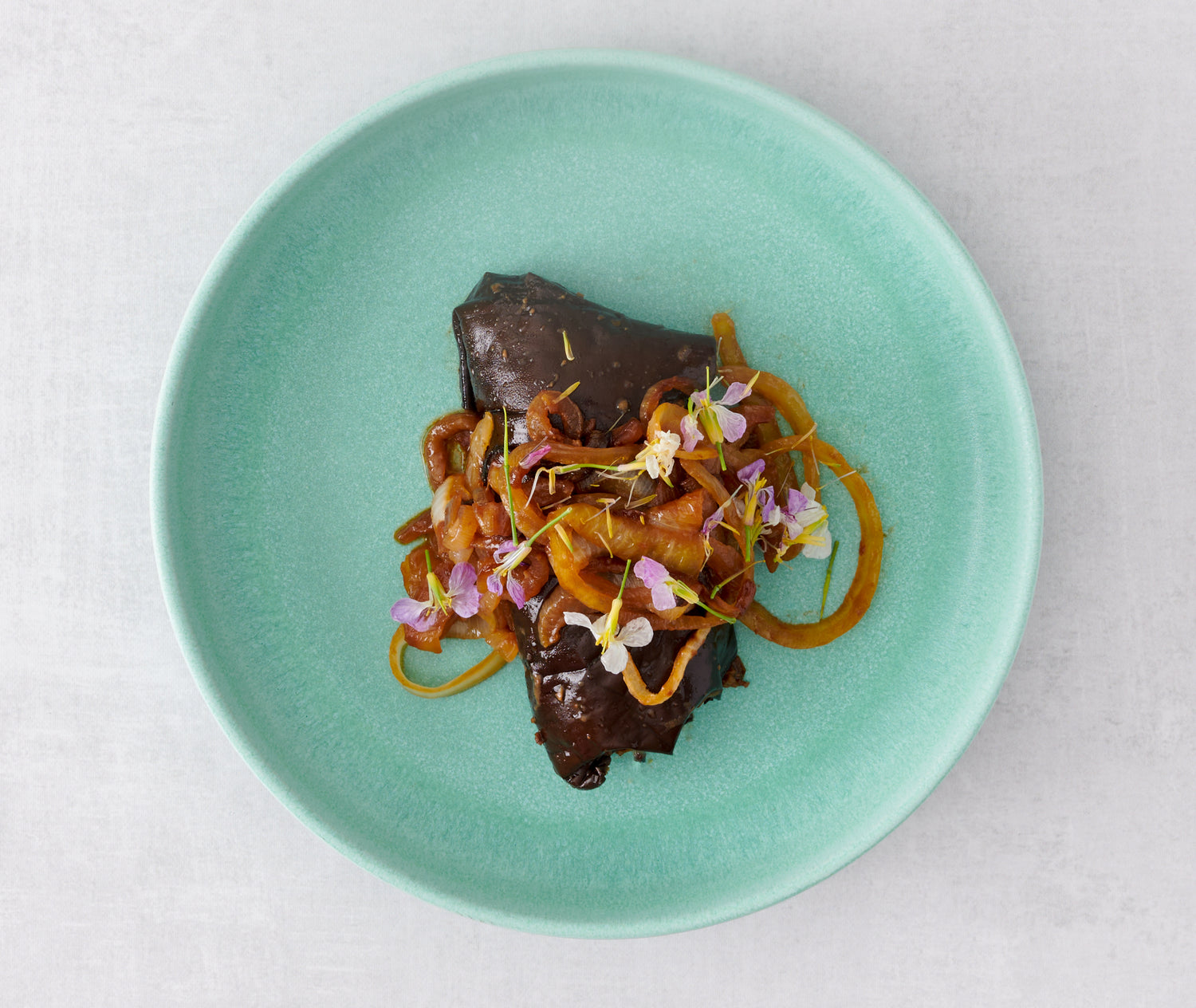 Korean Eggplant Involtini
Denjang glazed eggplant roll, filled with ground Impossible Meat™.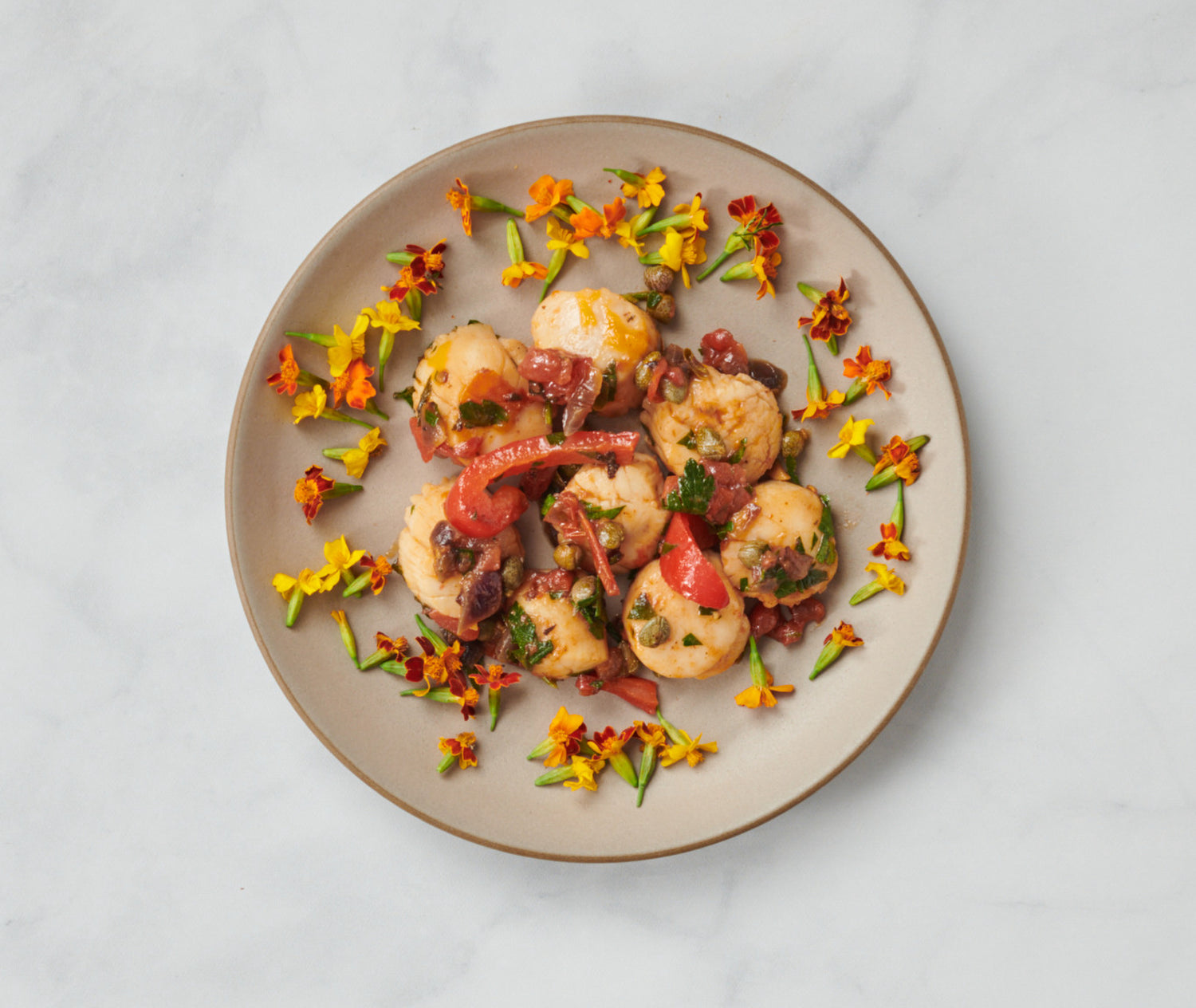 Mediterranean Scallop
Pan-seared buttery scallops with bell pepper, cherry tomato, capers, fresh herbs, and lemon.
Pork Vindaloo
Paleo-friendly slow cooked grass-fed pork in a tangy, spicy, and saucy curry.
Strawberry Macadamia Cake
Raw and vegan with nut and coconut crust, topped with rose petals.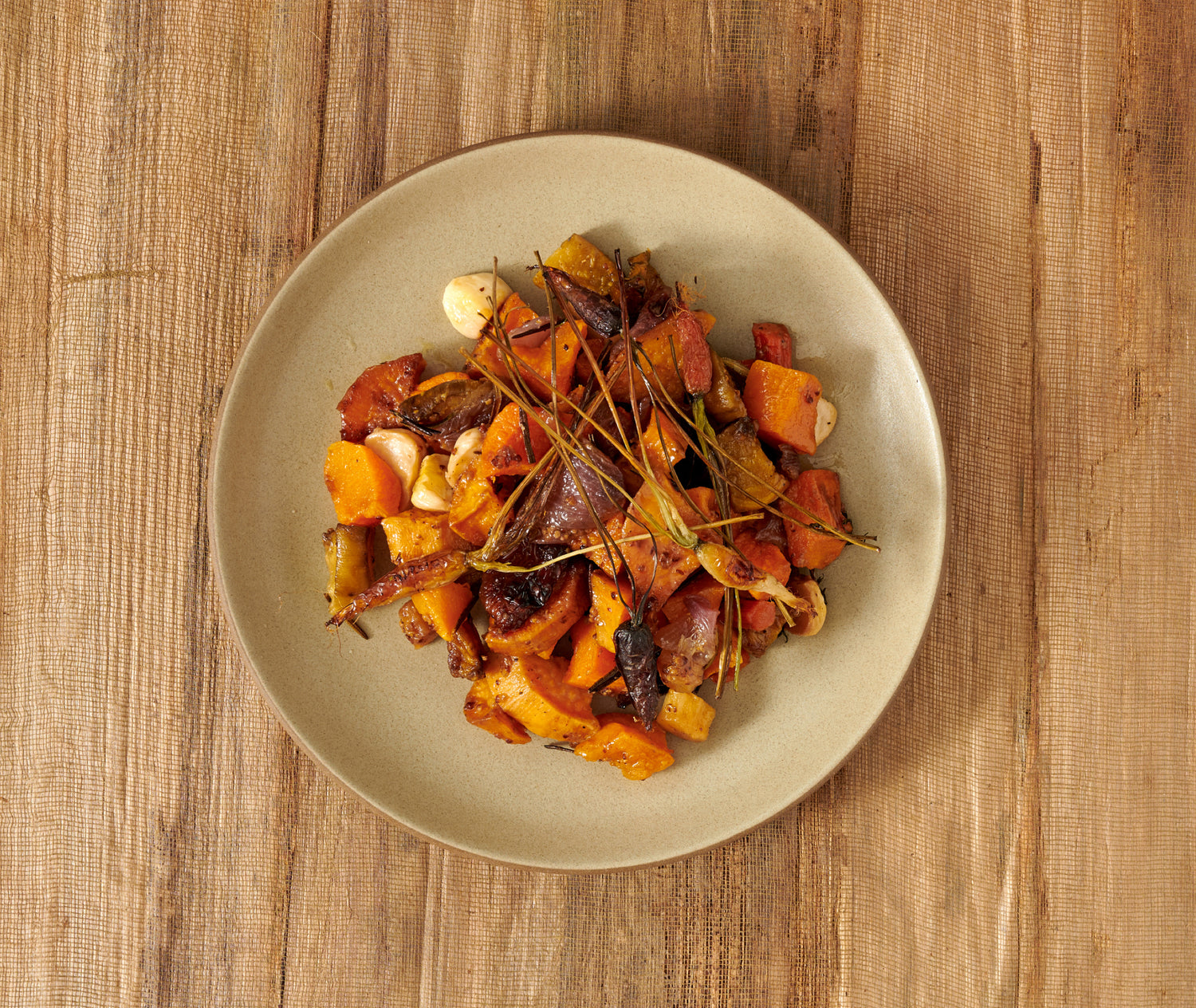 Maple Mustard Roots
Tokyo turnip, rainbow carrot, golden beet, and sweet potato medley caramelized in a mustard maple glaze.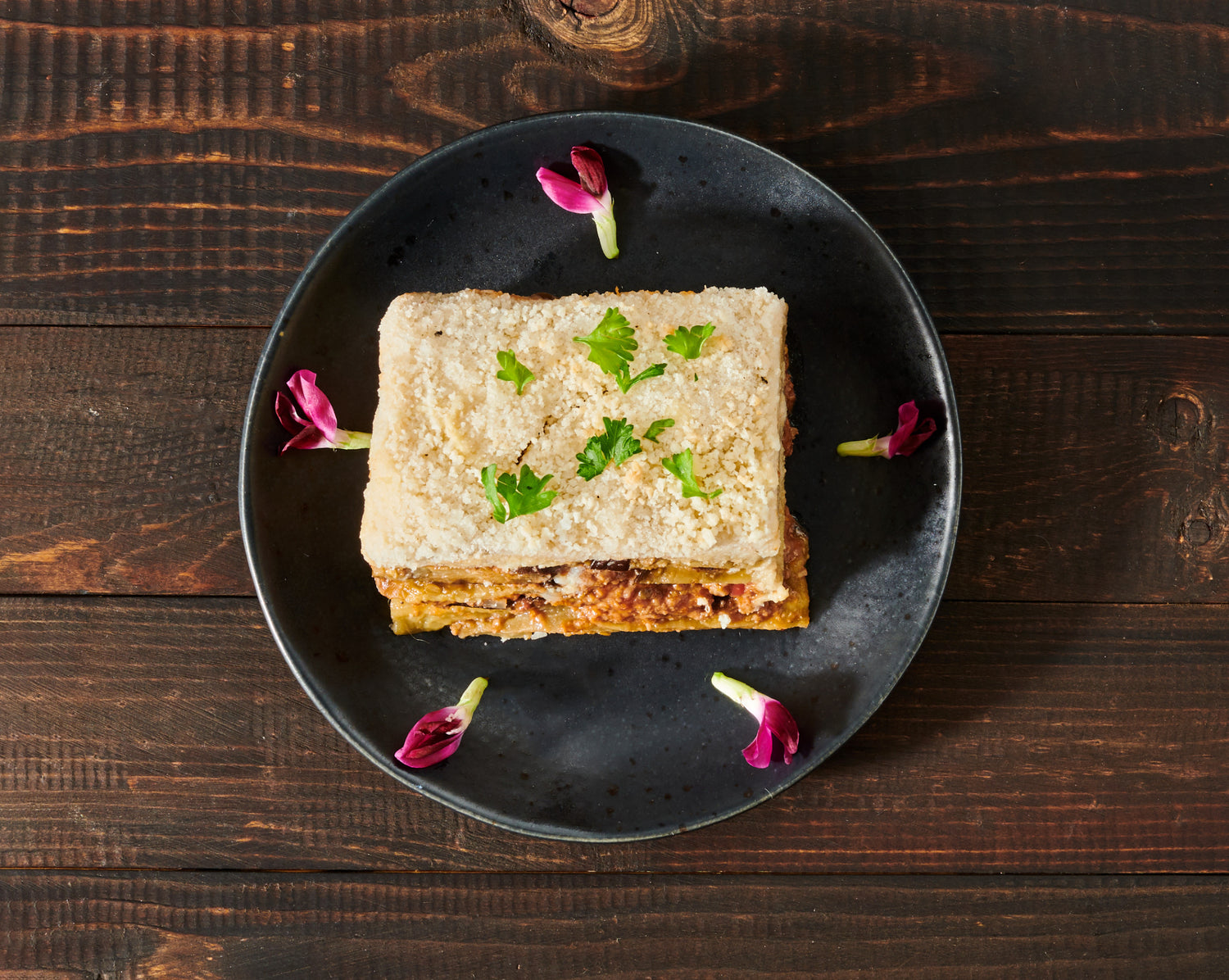 Eggplant and Beef Moussaka
Layers of eggplant and organic ground beef, topped with a cauliflower bechamel.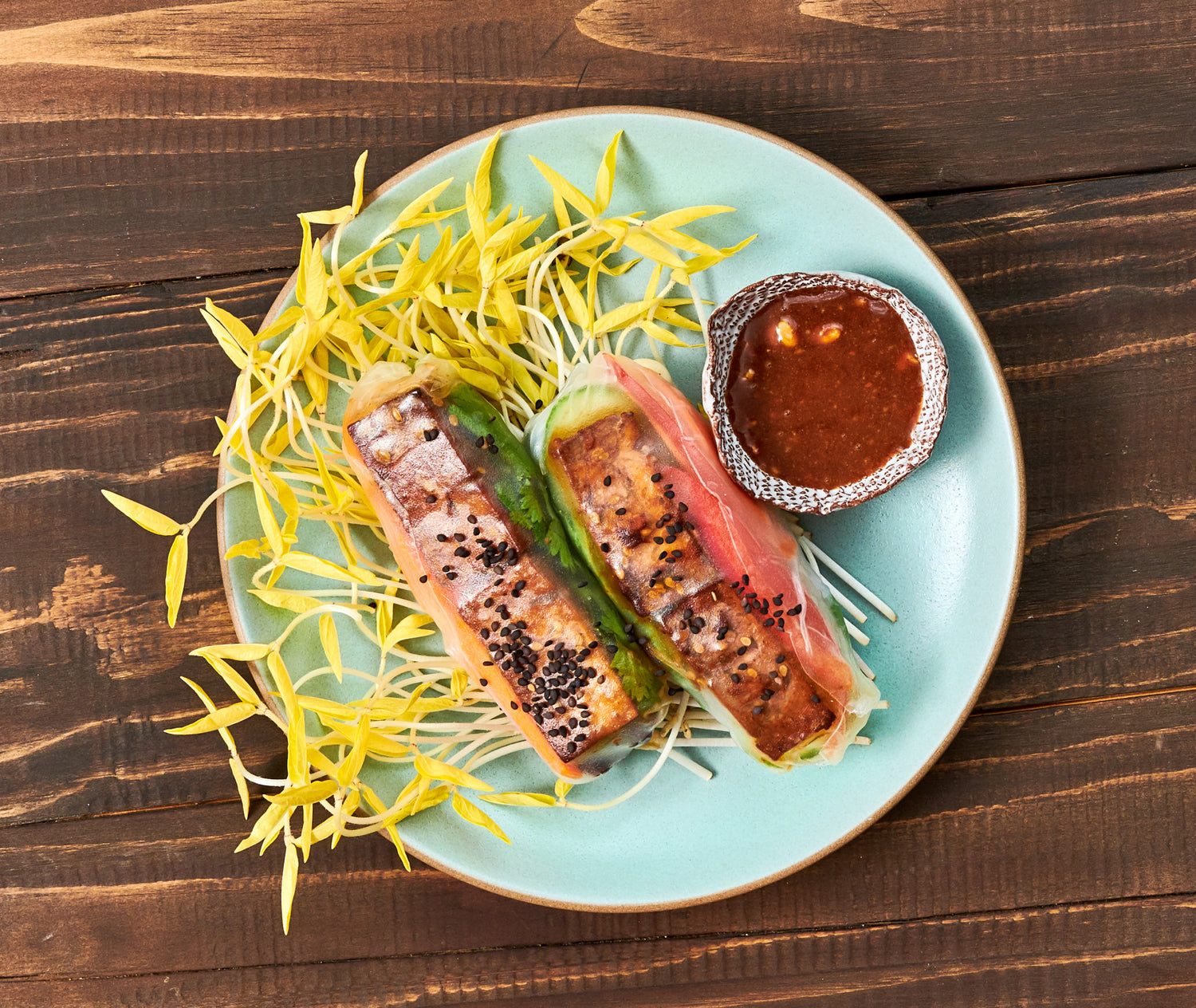 Fresh Spring Roll with Sesame Tofu
Roasted sesame tofu, vermicelli, vegetables, fresh mint and cilantro, rolled up in rice paper wrapper, and served with spicy almond dipping sauce.
Lemon Meringue Pie
The classic made gluten-free and naturally sweetened.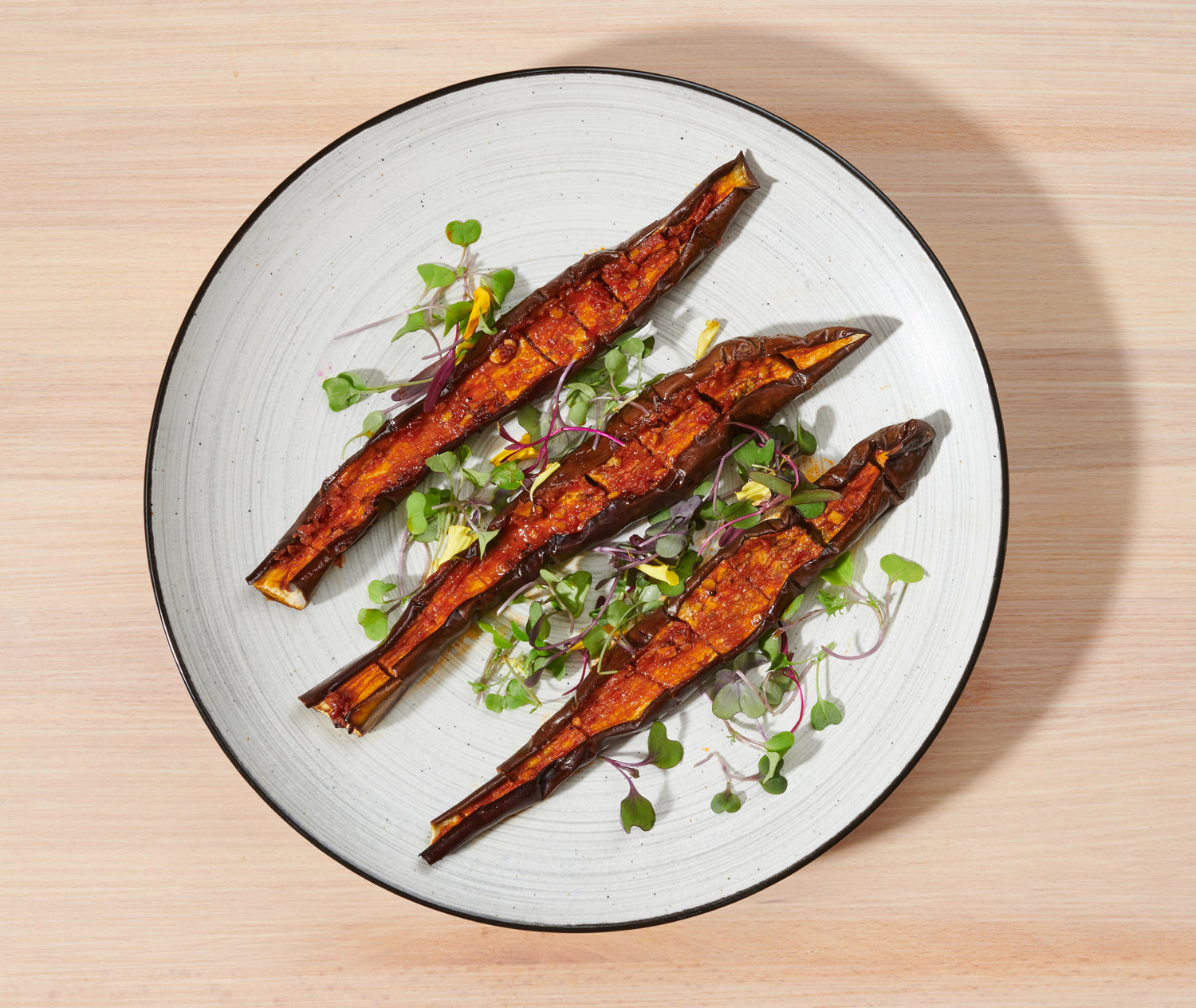 Harissa Eggplant
Roasted Japanese eggplant with house harissa sauce, olive oil, and maple syrup.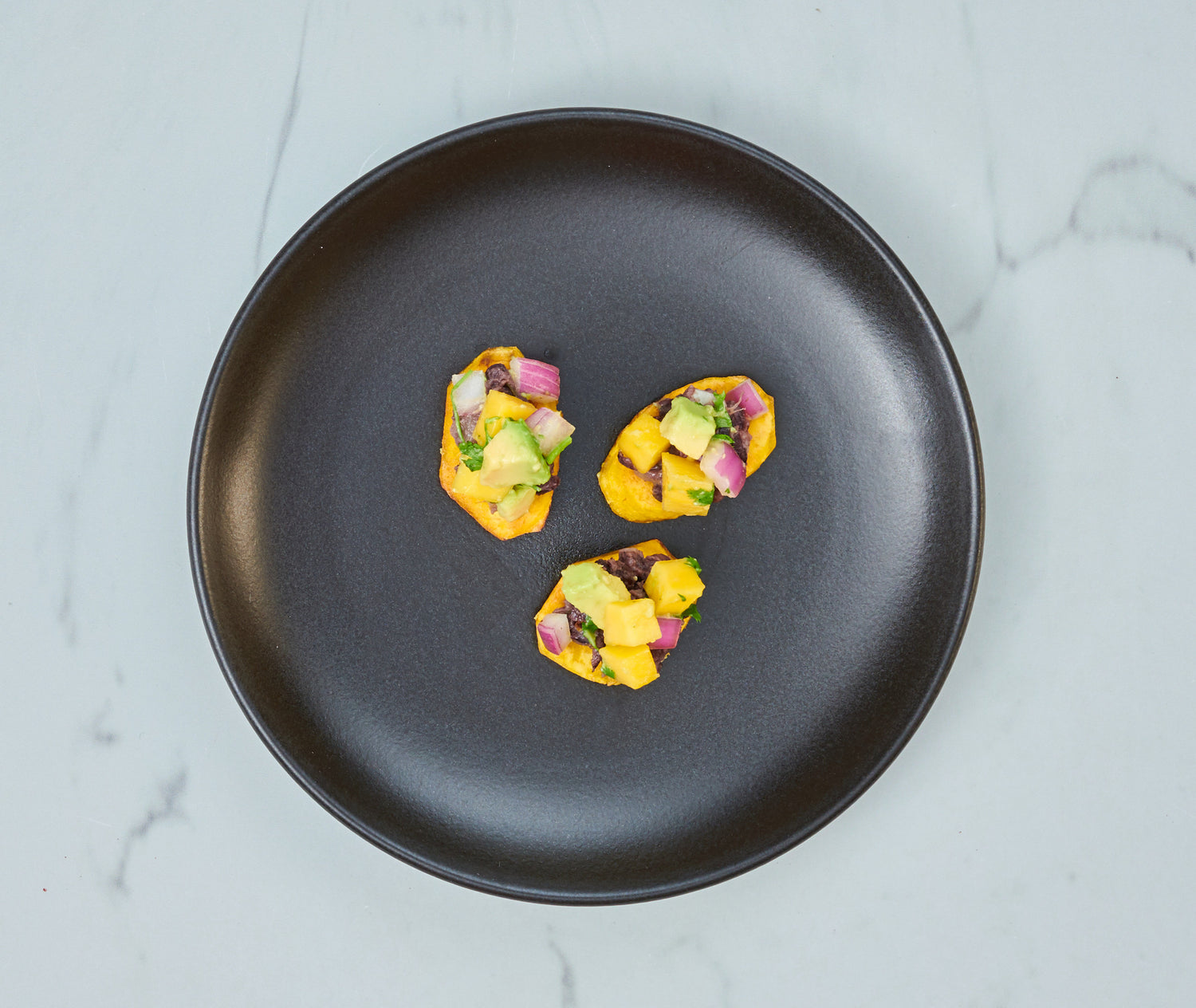 Black Bean Patacones
Fresh Latin American flavors in a fried green plantain cup filled with spiced black beans and mango avocado salsa.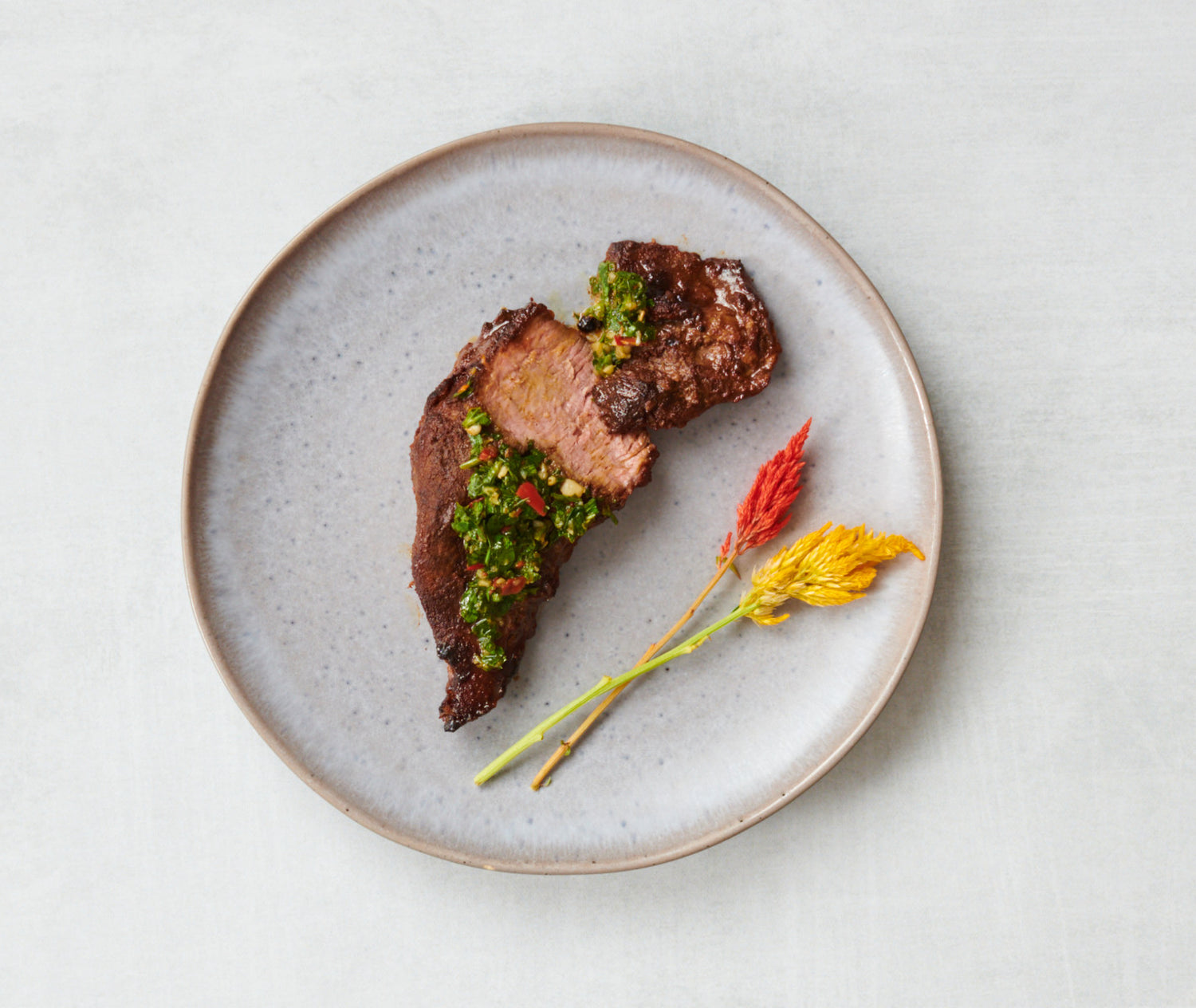 Roasted Tri Tip
Garlic and chili dry rubbed pasture-raised tri tip, topped with chimichurri.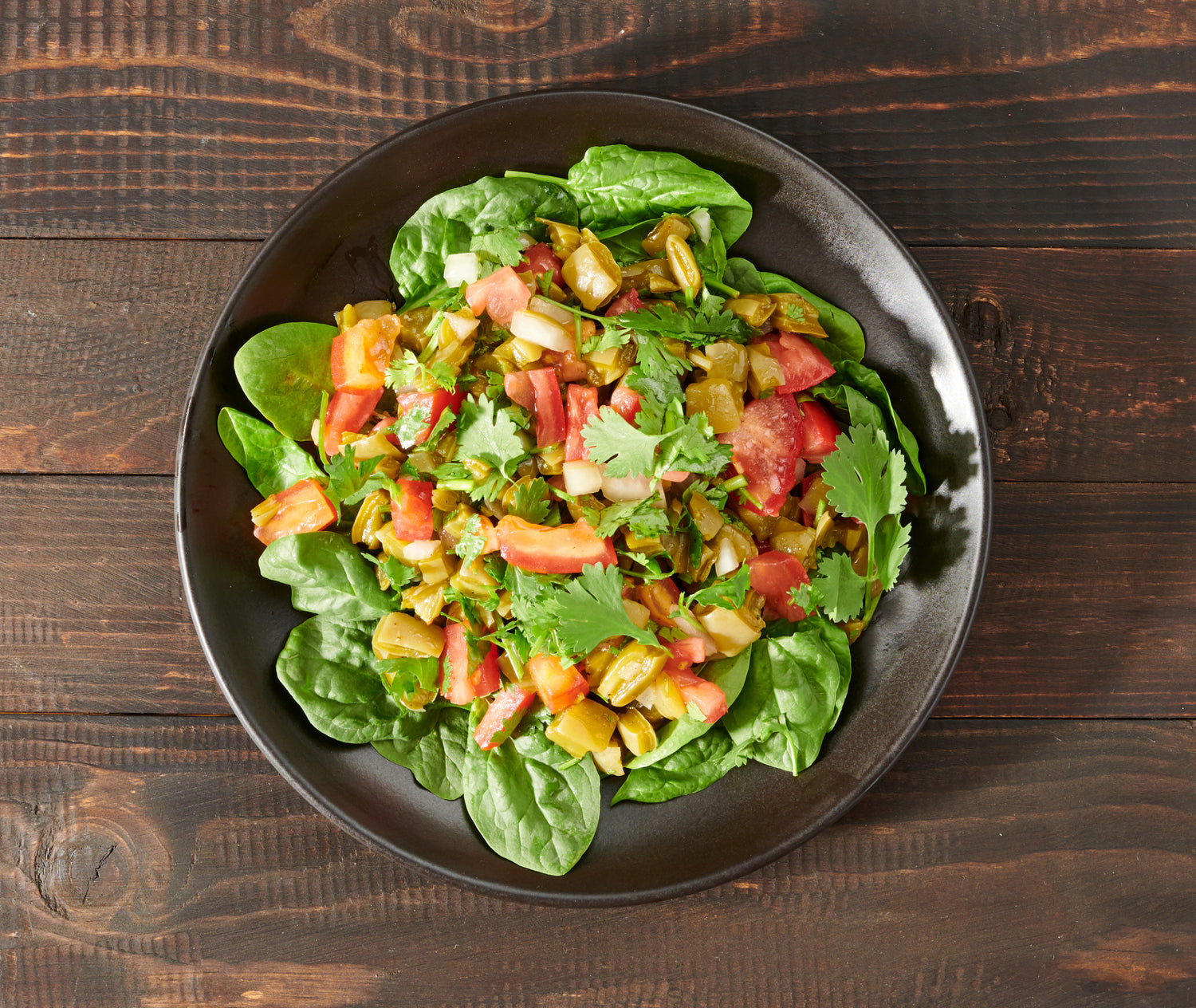 Nopales Salad
Cactus, tomatoes, and baby spinach with a lime vinaigrette.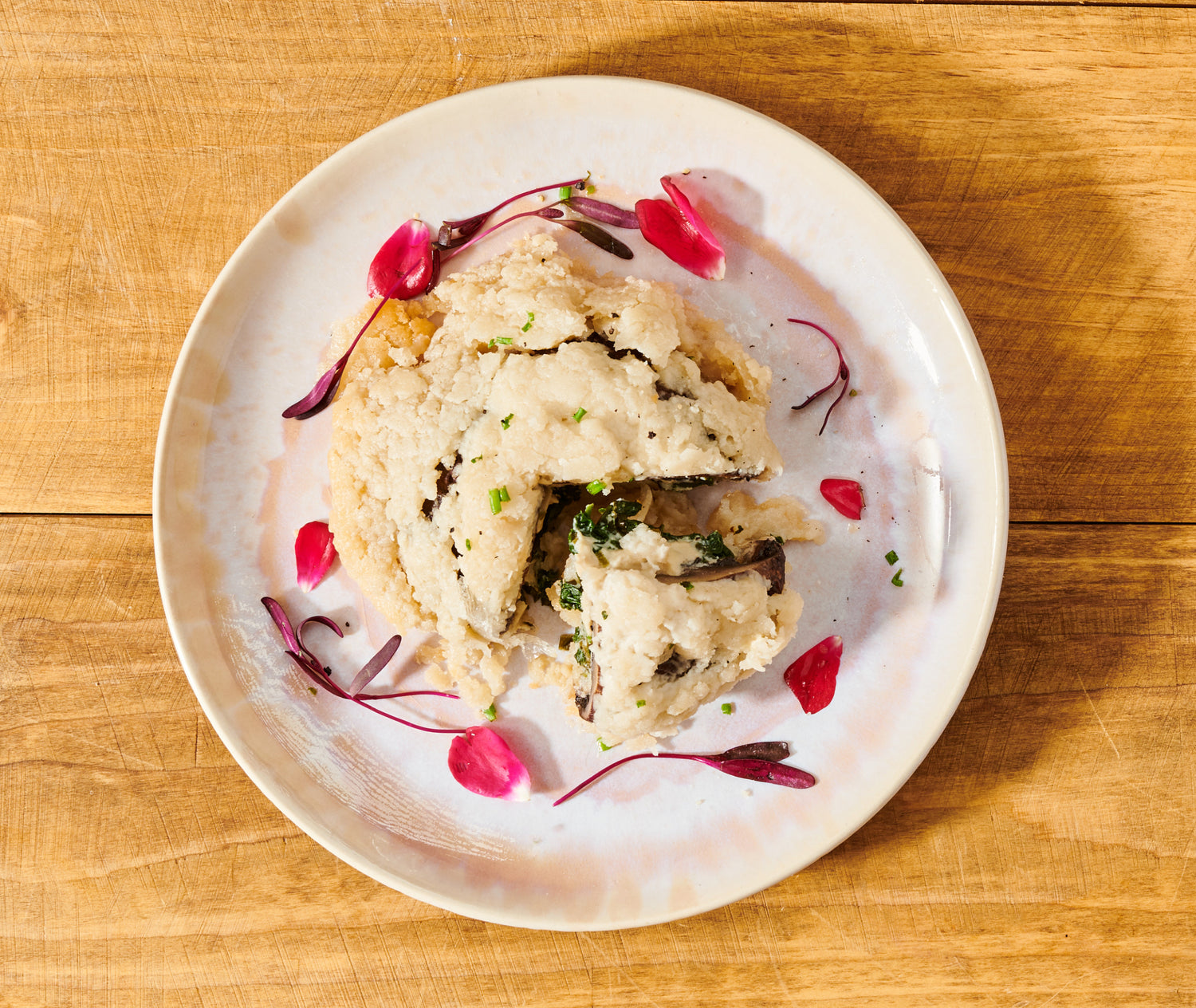 Portobello Wellington
Our pièce de résistance! Portobello filled with spinach, plant-based cheese and fresh herbs, encased in house vegan and gluten-free puff pastry.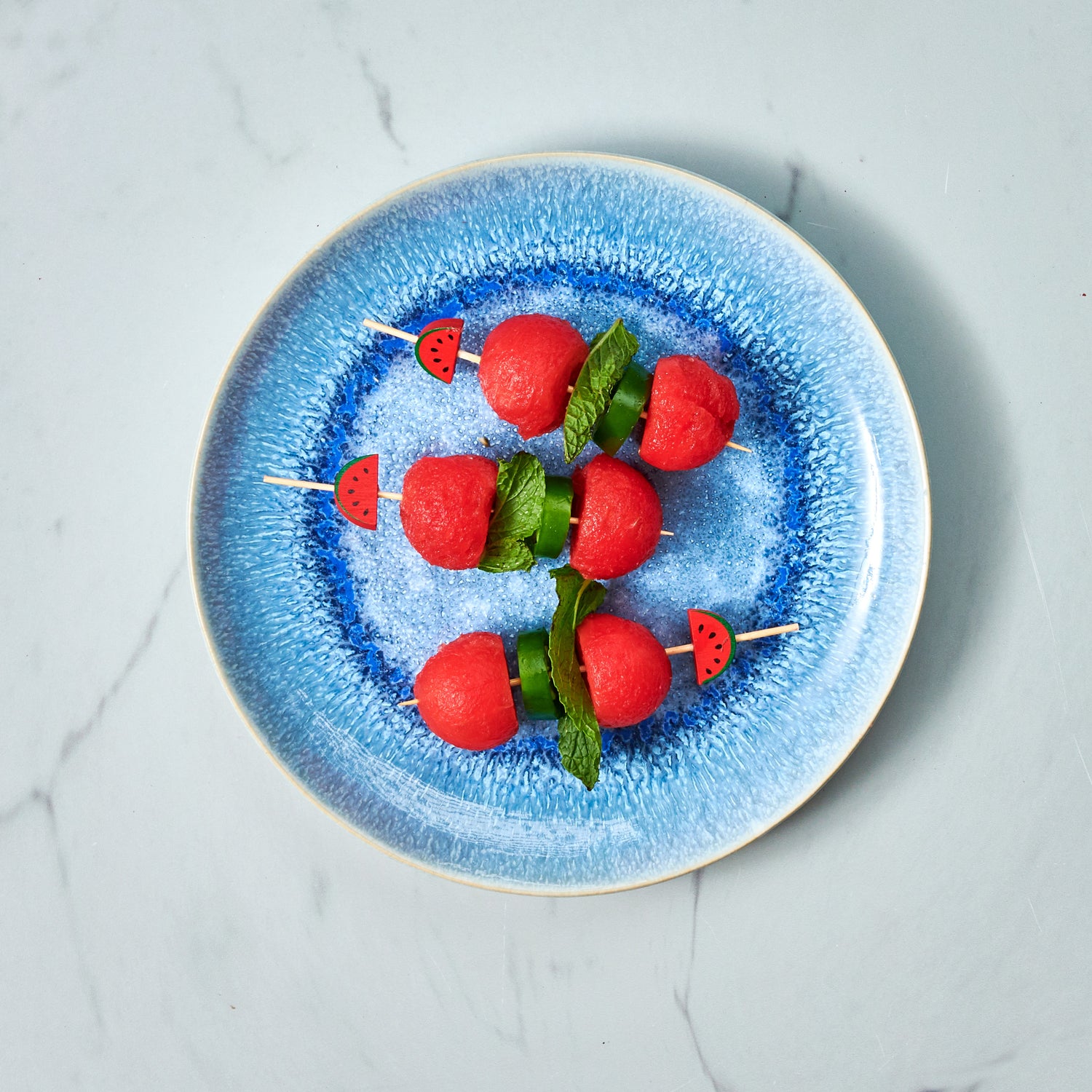 Spicy Melon Skewers (Seasonal)
A taste explosion of seedless watermelon balls, jalapeno slice, and fresh mint leaf.